Trans-Pacific Partnership about anything but "Free Trade"
By Michael Turley | October 14, 2013 at 12:47 AM EDT |
No Comments
From the UK Guardian Article by Dean Baker

The draft TPP deal may grant new patent privileges and restrict net freedom, but it's secret – unless you're a multinational CEO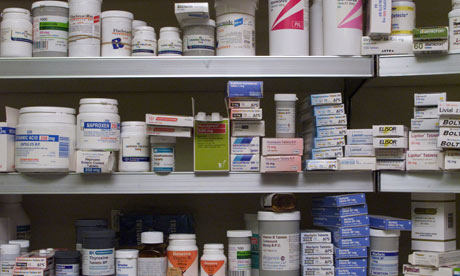 "Free trade" is a sacred mantra in Washington. If anything is labeled as being "free trade", then everyone in the Washington establishment is required to bow down and support it. Otherwise, they are excommunicated from the list of respectable people and exiled to the land of protectionist Neanderthals.
This is essential background to understanding what is going on with the Trans-Pacific Partnership Agreement (TPP), a pact that the United States is negotiating with Australia, Canada, Japan and eight other countries in the Pacific region. The agreement is packaged as a "free trade" agreement. This label will force all of the respectable types in Washington to support it.
In reality, the deal has almost nothing to do with trade: actual trade barriers between these countries are already very low. The TPP is an effort to use the holy grail of free trade to impose conditions and override domestic laws in a way that would be almost impossible if the proposed measures had to go through the normal legislative process. The expectation is that by lining up powerful corporate interests, the governments will be able to ram this new "free trade" pact through legislatures on a take-it-or-leave-it basis.
As with all these multilateral agreements, the intention is to spread its reach through time. That means that anything the original parties to the TPP accept is likely to be imposed later on other countries in the region, and quite likely, on the rest of the world.
At this point, it's not really possible to discuss the merits of the TPP since the governments are keeping the proposed text a secret from the public. Only the negotiators themselves and a select group of corporate partners have access to the actual document. The top executives at General Electric, Goldman Sachs, and Pfizer probably all have drafts of the relevant sections of the TPP. However, the members of the relevant congressional committees have not yet been told what is being negotiated.
A few items that have been leaked give us some insight as to the direction of this pact. One major focus is will be stronger protection for intellectual property. In the case of recorded music and movies, we might see provisions similar to those that were in the Stop Online Privacy Act (Sopa). This would make internet intermediaries like Google, Facebook and, indeed, anyone with a website into a copyright cop.
Since these measures were hugely unpopular, Sopa could probably never pass as a standalone piece of legislation. But tied into a larger pact and blessed with "free trade" holy water, the entertainment industry may be able to get what it wants.
The pharmaceutical industry is also likely to be a big gainer from this pact. It has decided that the stronger patent rules that it inserted in the 1995 WTO agreement don't go far enough. It wants stronger and longer patent protection and also increased use of "data exclusivity". This is a government-granted monopoly, often as long as 14 years, that prohibits generic competitors from entering a market based on another company's test results that show a drug to be safe and effective.
Note that stronger copyright and patent protection, along with data exclusivity, is the opposite of free trade. They involve increased government intervention in the market; they restrict competition and lead to higher prices for consumers.
In fact, the costs associated with copyright and patent protection dwarf the costs associated with the tariffs or quotas that usually concern free traders. While the latter rarely raise the price of a product by more than 20-30%, patent protection for prescription drugs can allow drugs to sell for hundreds, or even thousands, of dollars per prescription when they would sell for $5-10 as a generic in a free market. Patent protection increases what patients pay for drugs in the United States by close to $270bn a year (1.8% of GDP). In addition to making drugs unaffordable to people who need them, the economic costs implied by this market distortion are enormous.
There are many other provisions in this pact that are likely to be similarly controversial. The rules it creates would override domestic laws on the environment, workplace safety, and investment. Of course, it's not really possible to talk about the details because there are no publicly available drafts.
In principle, the TPP is exactly the sort of issue that should feature prominently in the fall elections. Voters should have a chance to decide if they want to vote for candidates who support raising the price of drugs for people in the United States and the rest of the world, or making us all into unpaid copyright cops. But there is no text and no discussion in the campaigns – and that is exactly how the corporations who stand to gain want it.
There is one way to spoil their fun. Just Foreign Policy is offering a reward, now up to $21,100, to WikiLeaks if it publishes a draft copy of the pact. People could add to the reward fund, or if in a position to do so, make a copy of the draft agreement available to the world.
Our political leaders will say that they are worried about the TPP text getting in the hands of terrorists, but we know the truth: they are afraid of a public debate. So if the free market works, we will get to see the draft of the agreement.
End of article
October 13, 2013 BanksterFables research of the Trans-Pacific Partnership Treaty
Attempting to link to the gov.com site to read the Trans-Pacific Partnership Treaty takes you to a blank page. By searching further you find that the so-called "Free Trade" treaty is classified. Yet the Obama Administration is pushing for approval and signing of the treaty by the end of the year. I posted the Guardian article by Dean Baker because he has a clearer understanding of the nuances of this insidious plan that is more about corporations securing their interests and grip on governments, thereby control of the peoples of the world than "Free Trade." Is all this hoopla about "fear factor" emphasis on the infighting over the unsustainable healthcare and debt ceiling blinding us to an even greater plot to surrender our nation to the globalists: United Nations? From what I have been able to discover it would seem so.

Responsiblity for Government Shutdown
By Michael Turley | October 07, 2013 at 01:40 PM EDT |
No Comments
Republicans need to articulate their side of the story.
Even when it comes to something as basic, and apparently as simple and straightforward, as the question of who shut down the federal government, there are diametrically opposite answers, depending on whether you talk to Democrats or to Republicans.
There is really nothing complicated about the facts. The Republican-controlled House of Representatives voted all the money required to keep all government activities going — except for Obamacare.
This is not a matter of opinion. You can check the Congressional Record.
As for the House of Representatives' right to grant or withhold money, that is not a matter of opinion either. You can check the Constitution of the United States. All spending bills must originate in the House of Representatives, which means that Congressmen there have a right to decide whether or not they want to spend money on a particular government activity.
Whether Obamacare is good, bad, or indifferent is a matter of opinion. But it is a matter of fact that members of the House of Representatives have a right to make spending decisions based on their opinion.
Obamacare is indeed "the law of the land," as its supporters keep saying, and the Supreme Court has upheld its Constitutionality.
But the whole point of having a division of powers within the federal government is that each branch can decide independently what it wants to do or not do, regardless of what the other branches do, when exercising the powers specifically granted to that branch by the Constitution.
The hundreds of thousands of government workers who have been laid off are not idle because the House of Representatives did not vote enough money to pay their salaries or the other expenses of their agencies — unless they are in an agency that would administer Obamacare.
Since we cannot read minds, we cannot say who — if anybody — "wants to shut down the government." But we do know who had the option to keep the government running and chose not to. The money voted by the House of Representatives covered everything that the government does, except for Obamacare.
The Senate chose not to vote to authorize that money to be spent, because it did not include money for Obamacare. Senate Majority Leader Harry Reid says that he wants a "clean" bill from the House of Representatives, and some in the media keep repeating the word "clean" like a mantra. But what is unclean about not giving Harry Reid everything he wants?
If Senator Reid and President Obama refuse to accept the money required to run the government, because it leaves out the money they want to run Obamacare, that is their right. But that is also their responsibility.
You cannot blame other people for not giving you everything you want. And it is a fraud to blame them when you refuse to use the money they did vote, even when it is ample to pay for everything else in the government.
When Barack Obama keeps claiming that it is some new outrage for those who control the money to try to change government policy by granting or withholding money, that is simply a bald-faced lie. You can check the history of other examples of "legislation by appropriation" as it used to be called.
Whether legislation by appropriation is a good idea or a bad idea is a matter of opinion. But whether it is both legal and not unprecedented is a matter of fact.
Perhaps the biggest of the big lies is that the government will not be able to pay what it owes on the national debt, creating a danger of default. Tax money keeps coming into the Treasury during the shutdown, and it vastly exceeds the interest that has to be paid on the national debt.
Even if the debt ceiling is not lifted, that only means that government is not allowed to run up new debt. But that does not mean that it is unable to pay the interest on existing debt.
None of this is rocket science. But unless the Republicans get their side of the story out — and articulation has never been their strong suit — the lies will win. More important, the whole country will lose.
Segerblom Blocking Vote In Nevada Senate!!
By Michael Turley | April 11, 2013 at 11:45 PM EDT |
No Comments
On March 26th, we asked you to contact Representative Tobin, who was blocking HB 2573 from coming up for a vote.
The response was huge.
Activist Post
,
Western Journalism
,
Lew Rockwell Blog
, and several other websites picked up the alert, which was seen by thousands of people across the Web. The Action Alert worked so well, according to our friends at
Freedom Outpost
, that Rep. Tobin did a 180 and changed his stance on the bill.
Now, State Senator Tick Segerblom is blocking Nevada's Anti-NDAA legislation.
The 2102 National Defense Authorization Act (NDAA) authorized the indefinite military detention, extraordinary rendition, and application of the laws of war without charge or trial of anyone, including U.S. citizens.
SB378
, once amended, will protect the rights of the people of Nevada. It has 16 cosponsors, including 14 Republicans and two Democrats, more than nearly every other bill in the legislature.
When PANDA Nevada's State Team Leader, Chris Corbett, met with Senator Segerblom last week, the Senator laid out a challenge:
"If people really care about this bill, they'll call me."





Tick Segerblom is playing games with our rights, and he has laid out a challenge. Let's show him we don't play games with our unalienable rights... (

Read More

)



46 Senators Voted to Give your 2nd Amendment Constitutional Rights to the U.N.
By Michael Turley | April 11, 2013 at 06:51 PM EDT |
No Comments
46 Senators Voted to Give your 2nd Amendment Constitutional Rights to the U.N.

Over the weekend, we came four votes away from the United States Senate giving our Constitutional rights over to the United Nations. In a 53-46 vote, the senate narrowly passed a measure that will stop the United States from entering into the United Nations Arms Trade Treaty.


The Statement of Purpose from the bill read:
To uphold Second Amendment rights and prevent the United States from entering into the United Nations Arms Trade Treaty.


The U.N. Small Arms Treaty, which has been championed by the Obama Administration, would have effectively placed a global ban on the import and export of small firearms. The ban would have affected all private gun owners in the U.S. , and had language that would have implemented an international gun registry on all private guns and ammo.


Astonishingly, 46 of our United States Senators were willing to give away our Constitutional rights to a foreign power.


Here are the 46 senators that voted to give your rights to the U.N.


Baldwin (D-WI)
Baucus (D-MT)
Bennet (D-CO)
Blumenthal (D-CT)
Boxer (D-CA)
Brown (D-OH)
Cantwell (D-WA)
Cardin (D-MD)
Carper (D-DE)
Casey (D-PA)
Coons (D-DE)
Cowan (D-MA)
Durbin (D-IL)
Feinstein (D-CA)
Franken (D-MN)
Gillibrand (D-NY)

Harkin (D-IA)
Hirono (D-HI)
Johnson (D-SD)
Kaine (D-VA)
King (I-ME)
Klobuchar (D-MN)
Landrieu (D-LA)
Leahy (D-VT)
Levin (D-MI)
McCaskill (D-MO)
Menendez (D-NJ)
Merkley (D-OR)
Mikulski (D-MD)
Murphy (D-CT)
Murray (D-WA)

Reed (D-RI)
Reid (D-NV)
Rockefeller (D-WV)
Sanders (I-VT)
Schatz (D-HI)
Schumer (D-NY)
Shaheen (D-NH)
Stabenow (D-MI)
Udall (D-CO)
Udall (D-NM)
Warner (D-VA)
Warren (D-MA)
Whitehouse (D-RI)
Wyden (D-OR)
People this needs to go viral. These Senators voted to let the UN take our guns. They need to lose the election. We have been betrayed.
Mychal Massie: Why I don't like the Obama's
By Michael Turley | March 18, 2013 at 11:40 AM EDT |
No Comments
Mychal Massie is a respected writer and black talk show host in Los Angeles.
The other evening on my twitter, a person asked me why I didn't like the Obama's

.

Specifically I was asked: "I have to ask, why do you hate the Obama's? It seems personal, not policy related. You even dissed (disrespect) their Christmas family picture."
The truth is I do not like the Obamas, what they represent, their ideology, and I certainly do not like his policies and legislation. I've made no secret of my contempt for the Obamas. As I responded to the person who asked me the aforementioned question, I don't like them because they are committed to the fundamental change of my/our country into what can only be regarded as a Communist state.
I don't hate them per definition, but I condemn them because they are the worst kind of racialists, they are elitist Leninists with contempt for traditional America. They display disrespect for the sanctity of the office he holds, and for those who are willing to admit same, Michelle Obama's raw contempt for white America is transpicuous.
I don't like them because they comport themselves as emperor and empress. I expect, no I demand respect, for the Office of President and a love of our country and her citizenry from the leader entrusted with the governance of same. President and Mrs. Reagan displayed an unparalleled love for the country and her people. The Reagan's made Americans feel good about themselves and about what we could accomplish. His arrogance by appointing 32 leftist czars and constantly bypassing congress is impeachable. Eric Holder is probably the MOST incompetent and arrogant DOJ head to ever hold the job. Could you envision President Reagan instructing his Justice Department to act like jack-booted thugs?
Presidents are politicians and all politicians are known and pretty much expected to manipulate the truth, if not outright lie, but even using that low standard, the Obama's have taken lies, dishonesty, deceit, mendacity, subterfuge and obfuscation to new depths. They are verbally abusive to the citizenry, and they display an animus for civility.
I do not like them, because they both display bigotry overtly, as in the case of Harvard Professor Louis Gates, when he accused the Cambridge Police of acting stupidly, and her code speak pursuant to now being able to be proud of America. I view that statement and that Mindset as an insult to those who died to provide a country where a Kenyan, his illegal alien relatives, and his alleged progeny, could come and not only live freely, but rise to the highest, most powerful, position in the world. Michelle Obama is free to hate and disparage whites because Americans of every description paid with their blood to ensure her right to do same.
I have a saying, that "the only reason a person hides things, is because they have something to hide." No president in history has spent over a million dollars to keep his records and his past sealed.
And what the two of them have shared has been proved to be lies. He lied about when and how they met, he lied about his mother's death and problems with insurance, Michelle lied to a crowd pursuant to nearly $500,000 bank stocks they inherited from his family. He has lied about his father's military service, about the civil rights movement, ad nausea. He lied to the world about the Supreme Court in a State of the Union address. He berated and publicly insulted a sitting Congressman. He has surrounded himself with the most rabidly, radical, socialist academicians today. He opposed rulings that protected women and children that even Planned Parenthood did not seek to support. He is openly hostile to business and aggressively hostile to Israel. His wife treats being the First Lady as her personal American Express Black Card (arguably the most prestigious credit card in the world). I condemn them because, as people are suffering, losing their homes, their jobs, their retirements, he and his family are arrogantly showing off their life of entitlement - as he goes about creating and fomenting class warfare.
I don't like them, and I neither apologize nor retreat from my public condemnation of them and of his policies. We should condemn them for the disrespect they show our people, for his willful and unconstitutional actions pursuant to obeying the Constitutional parameters he is bound by, and his willful disregard for Congressional authority.
Dislike for them has nothing to do with the color of their skin; it has everything to do with their behavior, attitudes, and policies. And I have open scorn for their constantly playing the race card.
I could go on, but let me conclude with this. I condemn in the strongest possible terms the media for refusing to investigate them, as they did President Bush and President Clinton, and for refusing to label them for what they truly are. There is no scenario known to man, whereby a white president and his wife could ignore laws, flaunt their position, and lord over the people, as these two are permitted out of fear for their color.
As I wrote in a syndicated column titled, "Nero In The White House" - "Never in my life, inside or outside of politics, have I witnessed such dishonesty in a political leader. He is the most mendacious political figure I have ever witnessed. Even by the low standards of his presidential predecessors, his narcissistic, contumacious arrogance is unequalled. Using Obama as the bar, Nero would have to be elevated to sainthood... Many in America wanted to be proud when the first person of color was elected president, but instead, they have been witness to a congenital liar, a woman who has been ashamed of America her entire life, failed policies, intimidation, and a commonality hitherto not witnessed in political leaders. He and his wife view their life at our expense as an entitlement - while America 's people go homeless, hungry and unemployed."
New President of Yale University
By Michael Turley | March 05, 2013 at 06:58 PM EST |
No Comments

Peter Salovey professor of psychology and Yale Provost has been chosen to replace Richard C. Levin by the Yale Corporation, Yale's governing board. He will become the 23rd president of Yale June 30th, 2013. Salovey is a prominent psychologist.
Salovey went to graduate school at Yale and earned three Yale degrees in psychology, according to the press release. He joined the Yale faculty as an assistant professor in 1986. He served as chairman of the Department of Psychology from 2000 to 2003, as dean of the Graduate School of Arts and Sciences from 2003 to 2004, and as dean of Yale College from 2004 to 2008. He was appointed provost in the fall of 2008. [According to the press release]
Says Peter Salovey:
The program of research conducted in my laboratory concerns two general issues in social/personality psychology: (a) the psychological significance and function of human moods and emotions and (b) the application of principles derived from research in social/personality psychology to the promotion of health protective behaviors.
My research program on mood and emotion is focused on the psychological consequences of feeling states. The goal is to specify the processes by which affect influences thought and action. I view emotions as organizing processes that enable individuals to think and behave adaptively. This perspective can be contrasted with a more traditional one that sees affect as a disorganized interruption of mental activity that must be minimized or controlled. A conceptual model called Emotional Intelligence provides the framework that unifies our work. This perspective emphasizes the strategies that people learn in order to appraise and express their emotions accurately, understand the feelings of other people, regulate their emotions and the feelings of other people, and use emotion to motivate, plan, and achieve in life.

Salovey has authored or edited thirteen books translated into eleven languages and published more than 350 journal articles and essays, focused primarily on human emotion and health behavior. With John D. Mayer, he developed a broad framework called "Emotional Intelligence," the theory that just as people have a wide range of intellectual abilities, they also have a wide range of measurable emotional skills that profoundly affect their thinking and action. He and Mayer's developmental theories have been integrated into education from kindergarten to adult education.

Thus we see the influence of Wundt's disciples, Dwight, Gilman and White still controlling the academia today. John Dewey would be so proud. [see The Leipzig Connection by Paolo Lionni]

Salovey lives in New Haven with his wife, Marta Moret, a 1984 graduate of the Yale School of Public Health. She is president of Urban Policy Strategies LLC, which provides program evaluation and technical assistance to community-based health organizations. Moret is also active with the Association of Yale Alumni and has served on its board of governors, according to the press release.


DARPA Wants a Searchable Database of All Your Conversations
By Michael Turley | March 04, 2013 at 03:47 PM EST |
No Comments
The Ultimate Privacy Killer
Paul Joseph Watson
Infowars.com
March 4, 2013


DARPA is working on an embryonic project that would store your every verbal conversation on an Internet server, creating a searchable chat database that would represent the ultimate privacy killer.
Having failed to establish its infamous Total Information Awareness system, although the project was continued under numerous different guises, DARPA is attempting to create a world in which your every utterance is stored in perpetuity.
But don't worry, the servers on which your conversations are stored will be owned by the individual or their employer, and the government promises to never access the information using their vast new $2 billion dollar spying hub in the middle of the Utah desert. Honest.
"University of Texas computer scientist Matt Lease has studied crowdsourcing for years, including for an earlier Darpa project called Effective Affordable Reusable Speech-to-text, or EARS, which sought to boost the accuracy of automated transcription machines. His work has also attracted enough attention for Darpa to award him a $300,000 award over two years to study the new project, called "Blending Crowdsourcing with Automation for Fast, Cheap, and Accurate Analysis of Spontaneous Speech." The project envisions a world that is both radically transparent and a little freaky," reports Wired's Robert Beckhusen.
Described as being, "like a Twitter feed or e-mail archive for everyday speech," day to day conversations, "could be stored in archives and easily searched."
Lease claims that the technology would represent a, "democratizing force of everyday people recording and sharing their daily lives and experiences through their conversations," and yet the Wired article barely even scratches the surface on examining what a horrendous privacy threat this would pose, with governments and police departments potentially obtaining the ability to Google-search speech.
Imagine a situation where, in the name of preventing terrorism, the Department of Homeland Security is given access to the database and uses it to search for spoken keywords, as it already does online with social networks. Forget slippery slope, this would be a rapid descent into the maelstrom of ubiquitous surveillance – the type George Orwell couldn't even conjure up in his worst nightmare.
The Wired piece glibly addresses concerns about "respecting the privacy rights of multiple people involved," as well as whether the conversations would be stored on remote or private servers, but doesn't even mention the chilling ramifications that could ensue once the state manufactures a justification to access the database.
Former CIA director David Petraeus heralded the arrival of the "smart home" as a boon for "clandestine statecraft," yet that represents child's play in comparison to what DARPA is planning.
To get a sense of the motivation behind DARPA's latest attempt to drive the final nail into any semblance of privacy, one only has to recall the furore over the agency's Total Information Awareness program, symbolized by its logo of an all-seeing eye atop a pyramid beaming its gaze upon the globe.
As the New York Times' William Safire wrote in November 2002, the TIA program was based around tracking, "Every purchase you make with a credit card, every magazine subscription you buy and medical prescription you fill, every Web site you visit and e-mail you send or receive, every academic grade you receive, every bank deposit you make, every trip you book and every event you attend — all these transactions and communications will go into what the Defense Department describes as "a virtual, centralized grand database."
The program was defunded and mothballed in 2003, but it continued to operate under a number of different sub-projects.
Brought to fruition, DARPA's new attempt to record verbal communications would represent TIA on steroids, but as long as it is sold to the public on a voluntary basis with a shiny, cool, hip veneer (Google Glass-style), a million tech-heads and transhumanists will jump right on board with no hesitation, leaving refusniks increasingly ostracized in a world where storing your every interaction and experience in some vast database becomes as normal as having a Facebook page.
*********************
DHS to America: We Own You!
By Michael Turley | February 12, 2013 at 02:45 AM EST |
No Comments
By Mark Horne
February 11, 2013

From www.godfatherpolitics.com

While Americans have been scandalized by stories of TSA thugs helping themselves to the electronic equipment of the passengers they are allegedly suppose to protect, a much worse violation of rights has been going on. As horrible as it is to have government thieves take your iPad, at least in theory they were not supposed to do so. Your iPad is your property and no one is supposed to take it.


But what about the data on your iPad, laptop, or any other electronic device?
In the case of stolen iPads, we are facing government agents who are dabbling in criminal activity that is not part of their official job. In the case of stealing all the data on your iPad, we are facing a criminal organization operating as an agency of our government. And now they have officially told us that that is what they do and there is nothing we can do about it. They have issued the memo: we own you.
Here is the background: on August 27, 2009 the Department of Homeland Slavemastery released a memo promising, "The DHS Office for Civil Rights and Civil Liberties (CRCL) will also conduct a Civil Liberties Impact Assessment within 120 days."
Now their assessment has been released three years later. Here is the executive summary sentence:
"We also conclude that imposing a requirement that officers have reasonable suspicion in order to conduct a border search of an electronic device would be operationally harmful without concomitant civil rights/civil liberties benefits" (emphasis added)



So it is official. We can be searched without any basis for suspicion. The message from the Department of Humiliating Servitude is loud and clear: We own you.
DHS is a criminal organization. Here is the law that applies:
"The right of the people to be secure in their persons, houses, papers, and effects, against unreasonable searches and seizures, shall not be violated, and no Warrants shall issue, but upon probable cause, supported by Oath or affirmation, and particularly describing the place to be searched, and the persons or things to be seized."



I am not going to waste the effort arguing that "papers" and "effects" includes electronic devices. That is covered by the word, "duh."
But what I do hate is how much Obama and Napolitano get blamed for all this by conservative Republicans when it is patently obvious that Bush and Cheney were also ones, long before we heard it from Rahm Emanuel, who were not going to let an emergency go to waste. They and their cronies saddled us with this monstrosity; it has grown worse under Obama but he didn't hatch it. The Republican Administration from 2001 to 2008 told us the Radical Islamists hated us "for our freedoms," and then pursued a campaign of appeasement by getting rid of them one by one.
I'm not bitter. Most people throughout most of history have lived as slaves under government occupation. No reason I should expect myself or my children to be some kind of exceptions to the rule (though I believe some day no one on the planet will live under such regimes any more).
But I do bitterly resent having to pretend that this is still America. And I resent even more being expected to impute all the sins of the government to one party and treat the "opposite" party as the good guys. If you have eyes at all you know that this prison is being constructed by bipartisan builders.
When DHS tells us, "we own you," they are speaking for both parties that share power in our bureausaurian government.
http://godfatherpolitics.com/9405/dhs-to-america-we-own-you/
Nevada Guard Exercise Planned Through New Year's Eve
By Michael Turley | December 28, 2012 at 03:46 AM EST |
No Comments
Posse Comitatus? Unconstitutional use of Military troops against or in civilian policing. Why, the answer is to acclimate us sheep to seeing our military engaged in a local law enforcement role.

Nevada Guard Exercise Planned Through New Year's Eve
LAS VEGAS REVIEW-JOURNAL
Posted: Dec. 27, 2012 | 4:33 p.m.
The Nevada National Guard will conduct its annual training exercise in conjunction with New Year's Eve events in Las Vegas with more than 200 troops at locations around the Strip, at McCarran International Airport and on standby around the valley.
The exercise, described in a news release from the Guard's headquarters in Carson City, is "an internal domestic operations" activity that will begin Sunday and run through Tuesday, New Year's Day.
The exercise will be conducted in collaboration with local law enforcement agencies with "the ability to provide the state additional reserve resources in case of any contingency," according to the Guard statement.
Participating in the special training weekend will be troops from the 152nd Security Forces Squadron, the 485th Military Police Company, and the 757th Combat Support Sustainment Battalion.
---
CNBC Exec
By Michael Turley | December 05, 2012 at 08:10 PM EST |
No Comments
This is monumental. It could flush the banksters out into the real world down from their ivory towers. We must try to get this to go viral on the internet. If the mainstream media doesn't report this, or minimizes it's implications it will make them totally irrelevant except as Celebrity Tabloids & sports:
CNBC Exec's Children Murdered, 1 Day After CNBC Reports $43 Trillion Bankster Lawsuit
By JG Vibes
theintelhub.com
October 27, 2012
This week financial news organization CNBC gave some mainstream attention to the largest money laundering and racketeering lawsuit in United States History, in which "Banksters" and their U.S. racketeering partners are being accused of laundering of 43 trillion dollars worth of ill gotten gains.
The lawsuit is said to involve officials located in the highest offices of government and the financial sector.
Since this information was surprisingly revealed by the mainstream news organization there has been a very suspicious and deadly fallout at the CNBC headquarters.
Within hours the original page for the article was taken down, and CNBC senior vice president Kevin Krim received news that his children were killed under very suspicious circumstances.
It seems that the murder happened first and then the page was removed later.
According to mainstream accounts the children's nanny is responsible for the murders, allegedly stabbing both children.
However, those same mainstream news sources report the highly unlikely story that the nanny slit her own throat just after committing the homicides.
Police have released very little information and although a wider plot has not been officially implicated, it seems very possible that these murders are a show of force against the press organization for releasing such damning information about the most powerful people in the world.
Here is some more information about the lawsuit from the Wall Street Journal:



"In the District Court lawsuit, Spire Law Group, LLP — on behalf of home owner across the Country and New York taxpayers, as well as under other taxpayer recompense laws — has expanded its mass tort action into federal court in Brooklyn, New York, seeking to halt all foreclosures nationwide pending the return of the $43 trillion ($43,000,000,000,000.00) by the "Banksters" and their co-conspirators, seeking an audit of the Fed and audits of all the "bailout programs" by an independent receiver such as Neil Barofsky, former Inspector General of the TARP program who has stated that none of the TARP money and other "bailout money" advanced from the Treasury has ever been repaid despite protestations to the contrary by the Defendants as well as similar protestations by President Obama and the Obama Administration both publicly on national television and more privately to the United States Congress.




Because the Obama Administration has failed to pursue any of the "Banksters" criminally, and indeed is actively borrowing monies for Mr. Obama's campaign from these same "Banksters" to finance its political aspirations, the national group of plaintiff home owners has been forced to now expand its lawsuit to include racketeering, money laundering and intentional violations of the Iranian Nations Sanctions and Embargo Act by the national banks included among the "Bankster" Defendants. "
Some of the alleged conspirators are Attorney General Holder, Assistant Attorney General Tony West, the brother in law of Defendant California Attorney General Kamala Harris, Jon Corzine (former New Jersey Governor), Robert Rubin (former Treasury Secretary and Bankster), Timothy Geitner, Treasury Secretary, Vikram Pandit (recently resigned and disgraced Chairman of the Board of Citigroup), Valerie Jarrett (a Senior White House Advisor), Anita Dunn (a former "communications director" for the Obama Administration), Robert Bauer (husband of Anita Dunn and Chief Legal Counsel for the Obama Re-election Campaign), as well as the "Banksters" themselves, and their affiliates and conduits.
It is expected that all news on this subject will be removed from CNBC, and that other news organizations will be discouraged from covering such information.
However, screen shots of the original CNBC article were taken to verify the authenticity of this story.
Assassination and brute intimidation are common strategies for the ruling class to use on people who may threaten their agenda.
This is the second situation this week in which a high level executive was the victim of a suspicious attack that seemed very much like an assassination.
The Intel Hub just reported that Nicholas Mockford, a 60 year old British executive for the oil company ExxonMobil was shot dead in front of his wife in an assassination-style killing in Brussels.
We will be keeping a close eye on both of these stories and provide more details as they become available.
Note: You can read the lawsuit here.
If you have any questions or disagreements share your ideas with the community in the new forums at theintelhub.com

J.G. Vibes is the author of an 87 chapter counter culture textbook called Alchemy of the Modern Renaissance, a staff writer and reporter for The Intel Hub and host of a show called Voluntary Hippie Radio.
You can keep up with his work, which includes free podcasts, free e-books & free audiobooks at his website www.aotmr.com